ALL IN ONE LENOVO 330-20IGM INTEL CELERON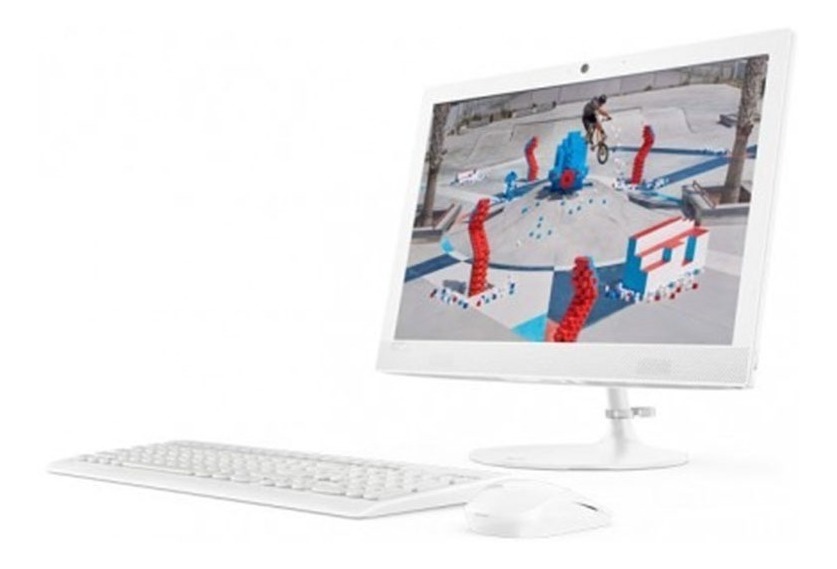 Take everything at your own pace
With its high-performance AMD processing and 4GB of memory, the IdeaCentre AIO 330 can cope with any problems that come your way. You can work, watch videos, play or chat (with or without video): all at the same time if you want. The IdeaCentre 330 AIO won't let you down.
List, easy to use right away
La AIO 330 is designed to run at full capacity. Take it out of the box, plug it in and you're done. Like all in one, no separate towers or dirty cables to deal with. Also, this space-saving PC comes, even, with its own keyboard and mouse.
Light up any desk
With a softer curved body and sleeker steel support than previous models, AIO 330 will look good in any home.
So quiet that you can hear what you think
By replacing the fan with advanced cooling technology, we managed to reduce the core temperature inside the AIO 330. The result? A much quieter machine and a calmer environment to work and play.
Integrated flexibility
Find the perfect angle to work or relax with a newly designed sunflower-shaped stand that combines stability and flexibility. Does a light distract you? Tilt the screen. Do you want to relax on the sofa? Just rotate the AIO 330 at an angle that suits you.
Say goodbye to messy cables
With smartphones, portable hard drives and other devices, a desk can soon be seen invaded by cables. Not so with the AIO 330, which conveniently has a cable collector built directly into the bracket. This means that messy cables can hide, making your desktop more organized and tidy.
Store all your media, without sacrificing speed
It pays to be well connected
En la AIO 330, your keyboard, mouse, external hard drive, Favorite camera or speakers don't need to compete for available ports. Instead, there are multiple ways to load, transfer, show and play your media, as well as recharging your electronic devices.