1. Procesador UHD
Image quality that will leave you stunned.
2. HDR
Thanks to HDR content, you will see all the details clearly, even in the brightest or darkest scenes.
3. Smart Hub and One Remote Features
Control all your devices and content. All you need is a remote control.
PurColor
See your favorite content with natural colors that offer details as sharp as in reality. Enjoy a more colorful viewing experience.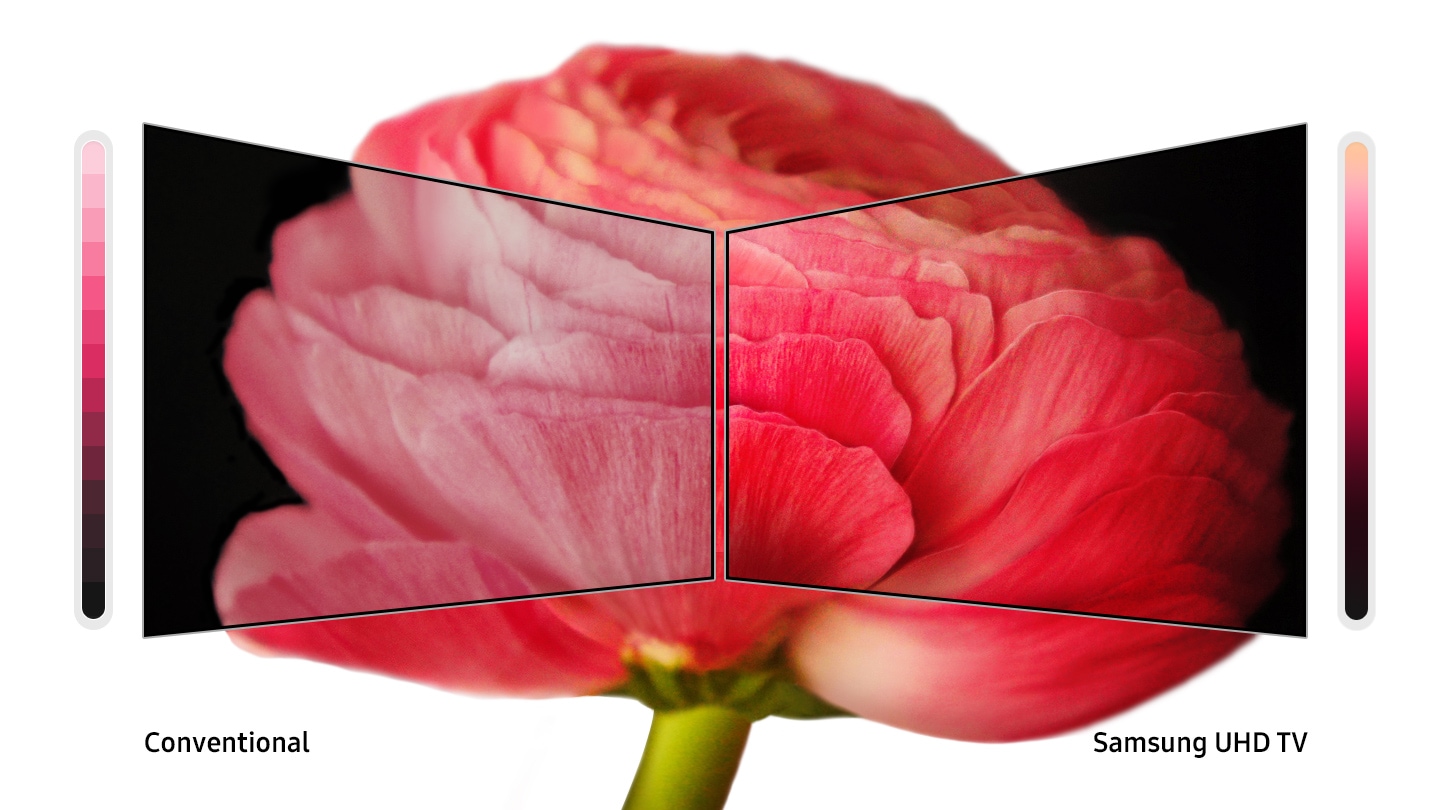 Procesador UHD, powerful image quality
This incredible image quality is possible thanks to a single chip that prepares the color, optimizes high contrast ratio and masters HDR content.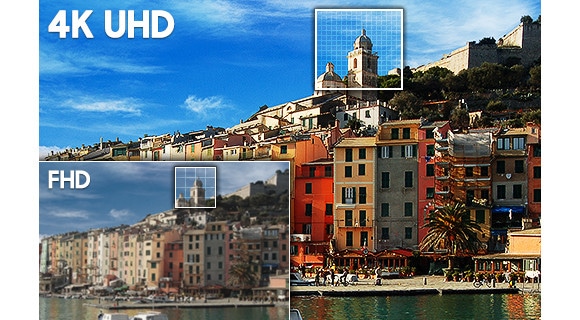 Real 4K UHD resolution
Enjoy crisp, sharp images with the 4K UHD TV you have 4 times more pixels than FHD TV. Now you can see even the smallest details of each scene.
UHD attenuation
Enjoy images with better color levels, sharpness and contrast. Samsung's UHD dimming splits and processes the screen into small blocks that allow you to capture more precise detail.
HDR, more information
Watch HDR content with better clarity and color expressions in detail. Samsung UHD TV gives you more accurate detail in dark and light scenes.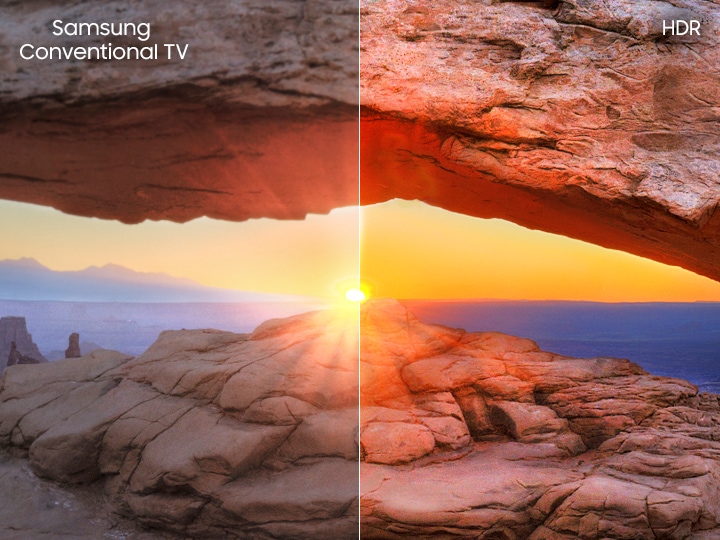 Enjoy bigger pictures
You were never closer than this. With large TV screen, more details come to life. You will experience every moment of the game, you'll feel every explosion and you'll be right in the middle of the action. Everything becomes real on a bigger screen.