Modern and sophisticated design
Meet the extraordinary new Galaxy Tab A, an attractive device of sophisticated simplicity. With only 7,5 mm thick and 334 g weight, Galaxy Tab A gives you unmatched portability and a firm, secure grip.
Optimal display
Take your reading and web browsing experience to the next level with the Galaxy Tab A. The aspect ratio of 4:3 its screen is ideal for reading books, magazines and newspapers, as well as to surf the web. You can see up to 20% more content while browsing and you will have up to 30% more space on your screen to answer your emails.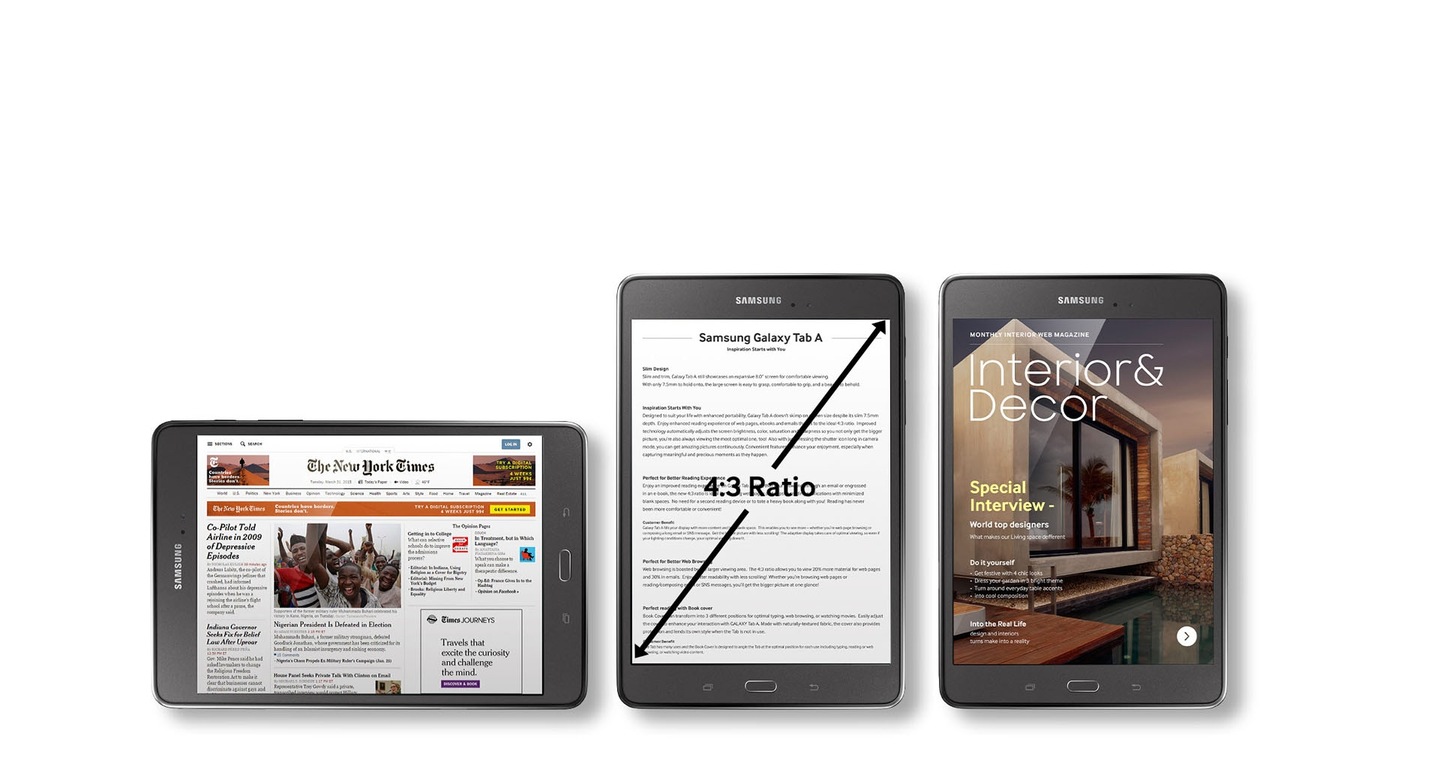 Better photos with autofocus
The main chamber of 5 Galaxy Tab A megapixels gives you amazing photography options. Its autofocus function allows you to take sharper photos and videos more easily. Use this feature to scan QR codes and barcodes easily and get even more interesting interaction opportunities.