The best personal theater experience
Introducing Dell Cinema with incredible color, sound and transmission
CinemaColor: the images appear as vibrant as the world around you. We have combined best-in-class panel technology with advanced hardware and software to empower content with improved dynamic range., providing the deepest blacks, the most dazzling highlights and most vivid details across the color spectrum.
CinemaSound: Waves MaxxAudio® Pro increases volume and lightens every shade, for you to experience studio-quality sound.
CinemaStream: Killer Wireless channels maximum bandwidth for your videos or music for a seamless and seamless experience.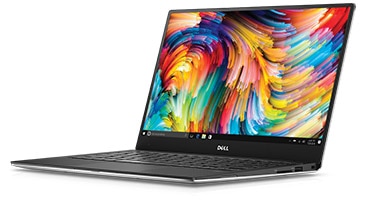 The smallest Dell 33.8 cm (13.3 ")
More screen, less to carry: the InfinityEdge display, virtually borderless, Maximize screen space by squeezing a screen 33 cm (13 ") in a frame of 28 cm (11"). With a single bevel 5,2 mm thick, which starts with just 1,22 kg and measures about 9-15 mm super slim, the XPS 13 it is exceptionally thin and light.
Impressive cutting edge display
Impressive UltraSharp QHD resolution + (3200×1800): an optional update gives you amazing details with 5,7 million pixels (276 ppi).
Easy to share: See content clearly from almost every angle with the IGZO IPS panel, providing a wide viewing angle of up to 170 °.
Light up your day: he shine of 400 nits is brighter than a typical laptop panel, so you get an excellent view, even outside.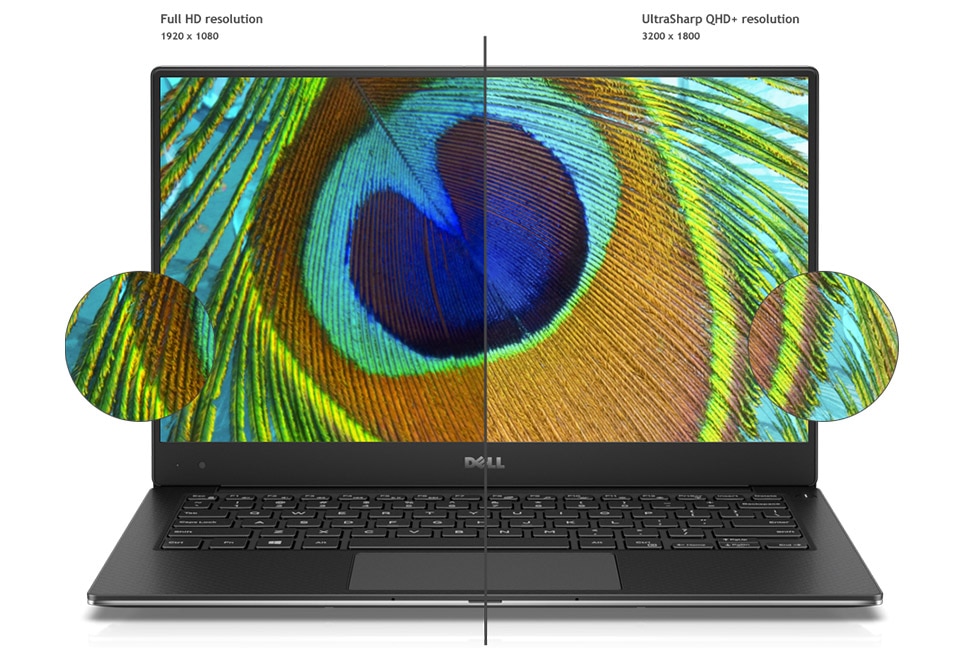 Gorgeous colors: See the brightest highlights and the darkest shades with a range of colors from 72% and a contrast ratio of 1000: 1.
Friendly touch: Touch , swipe and pinch your way around the screen. Optional touchscreen lets you interact naturally with your technology.
Fully charged for improved performance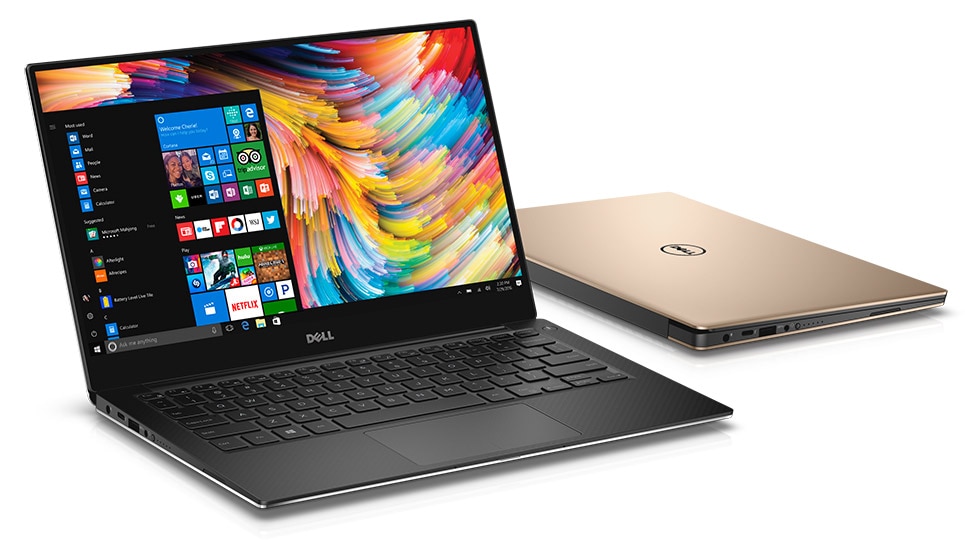 New 8th Generation Processors with Dell Dynamic Power Mode: new 8th generation Intel® Core processors deliver higher performance with 4 nuclei, all in an elegant way. More cores means better performance when multitasking. Easily manage multiple running applications and better performance with quad-core eighth-generation Intel processors. Also, dynamic power mode, designed by Dell, Provides additional processing power when you need it, squeezing every drop of CPU power, while intelligently monitoring and managing system temperatures. Dell Dynamic Power Mode with new eighth generation processors offers up to 44% improved performance on seventh generation processors.
Stay powered longer:Depending on how you use your laptop, battery life will vary. When using productivity apps, like Word o Excel, experience the longest battery life from 13 inches with up 22 hours of continuous use on an FHD model. Enjoy up to 13 hours of battery life when streaming Netflix content or browsing the web with Microsoft Edge . Add 11 hours and 30 additional minutes with optional Dell Power Companion .
State-of-the-art connectivity: he Thunderbolt multipurpose Type-C port ™ 3 allows you to charge your laptop, connect to multiple devices (including support for up to two 4K displays) and enjoy data transfers of up to 40 Gbps, 8 times more than a USB 3.0
Advanced coupling: the XPS 13 can be used with Dell's newest docking solutions, with single cable power connections, Ethernet, audio and video.
Wireless Killer ™: he Killer Wireless AC Adapter 1535 Provides the strongest and most reliable Wi-Fi connection and was specifically designed for your videos, voices and online games play faster and smoothly. Detects, automatically classifies and prioritizes network traffic ensuring your most important data takes priority over your other less urgent applications. Killer delivers your critical packages immediately, which eliminates unnecessary latency and delay.