ASUS ZENBOOK UX435EG
The elegant way to do more
ZenBook combines excellent performance and effortless portability with a timeless appearance.. Weighing so alone 1,19 kg1, ZenBook includes the revolutionary ASUS ScreenPad2 for improved productivity, and has an Intel 11th generation processor® Core™ and NVIDIA® GeForce® MX450. With its long battery life, ZenBook helps you get more done, wherever you are.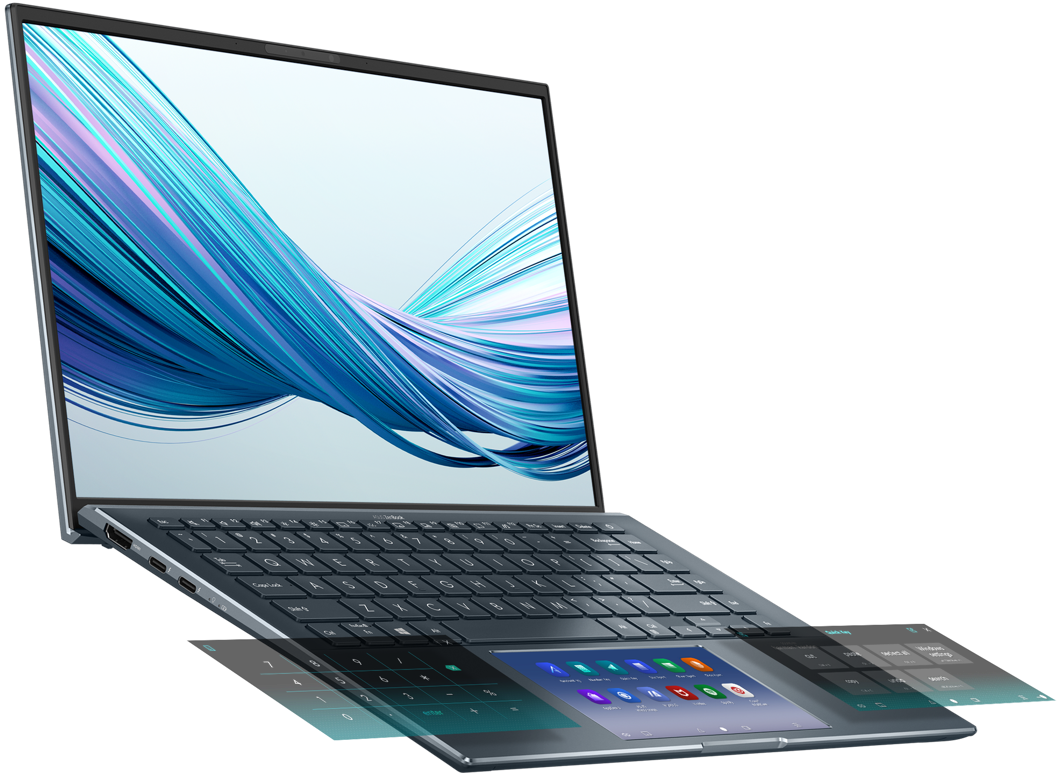 Mobility
Do much more
with less effort
ZenBook is designed to effortlessly achieve great mobile productivity, with its lightweight design, highly portable and an exceptionally long battery life that allows you to fully focus on your tasks.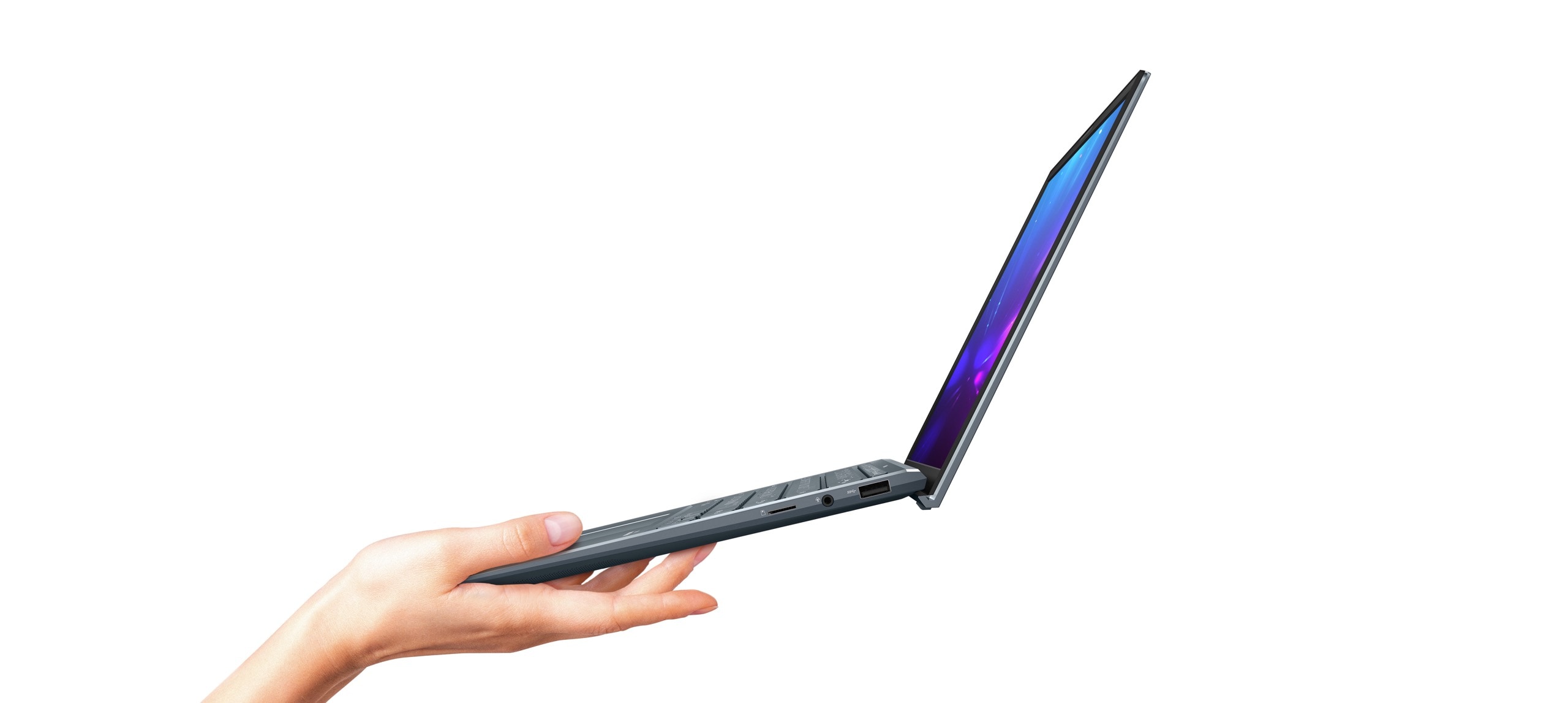 Monitor
Immersive NanoEdge display
four-sided
ZenBook features a frameless four-sided NanoEdge widescreen display, with slim bezels that create a screen-to-body ratio of the 92% for incredibly immersive viewing experiences. This bright and clear display has a wide color gamut 100% sRGB to ensure vivid colors.
ScreenPad™
Smart touch panel, evolved
The new ScreenPad™6 enhances the experience of using the traditional laptop, adding an interactive secondary touch screen that improves your productivity with more possibilities. Its intuitive smartphone-like interface allows you to easily manage tasks and create your own multitasking workflow without any hassle.. There are a number of practical ASUS apps, useful to increase your productivity that includes phone calls, task groups, handwriting, etc. There are also useful quick controls that improve the interaction between the main screen and the ScreenPad.; for example, you can start a video frame or chat, or many other applications on the ScreenPad to take advantage of the extra time wherever you are and without interrupting your work on the main screen.
ScreenPad™
More possibilities
The ScreenPad™ Smartly fit many applications on the 14 touch screen″ FHD, and you can easily add apps to the ScreenPad for instant access. The newly optimized ScreenPad experience ensures that your favorite apps, like Evernote® and Spotify®, work perfectly and immediately on this secondary display, without the need for a specific version of ScreenPad. ASUS also works closely with third-party developers, including video editing software developer Corel®, to enhance adaptive ScreenPad tools for maximum productivity and much more to come. Get ready for the ScreenPad revolution!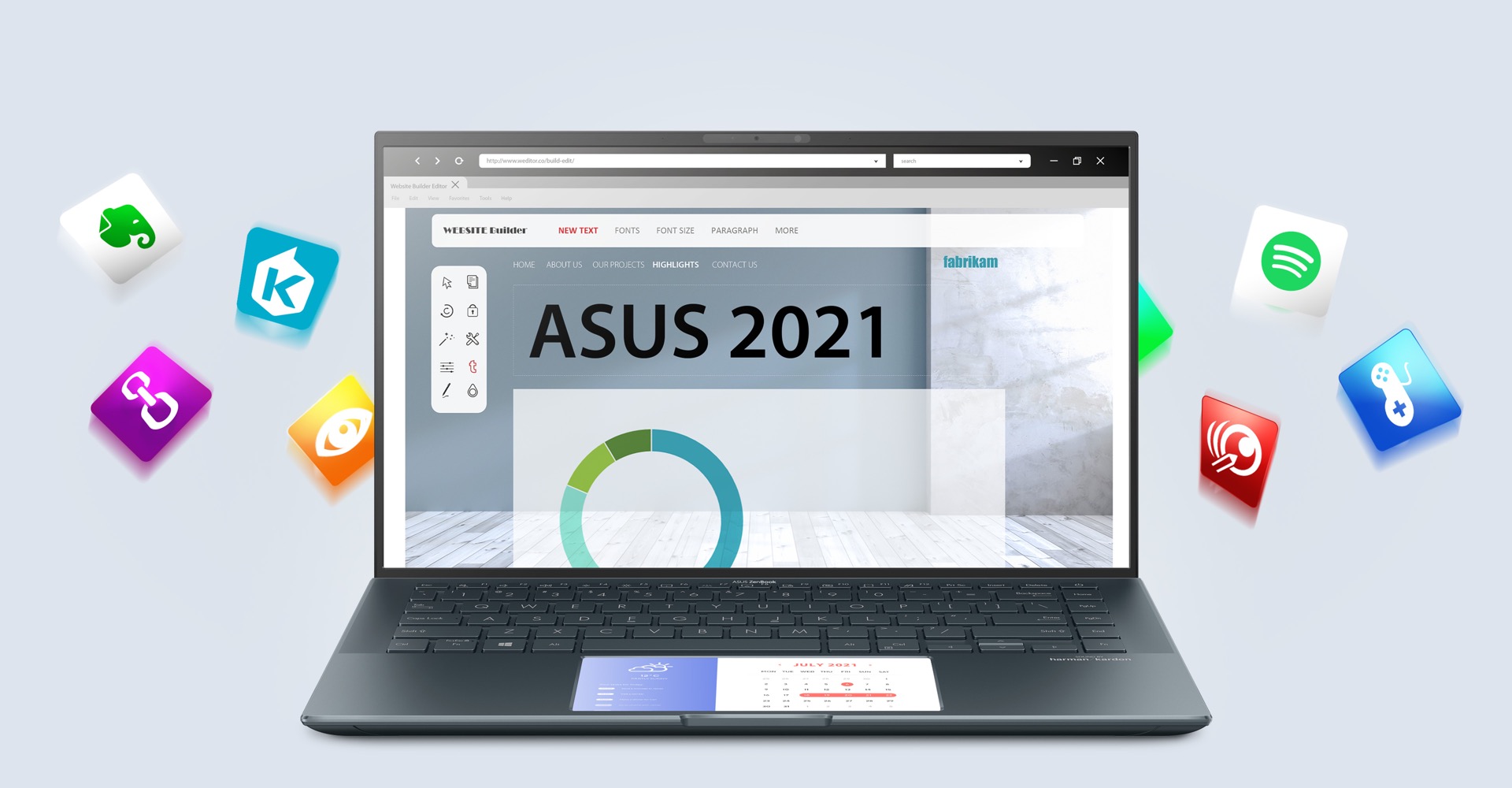 Performance
Excellent performance in all aspects
The latest Intel processors® Core™ Up to 11th Gen ZenBook offers enhanced performance for effortless multitasking or entertainment, and up to a discrete NVIDIA GPU® GeForce® offers silky fluid graphics. ZenBook also has ultra-fast storage, with up to 512GB SSD.
ZenBook 14 has excellent overall performance that makes any task easy.