Elegant design,
smart productivity.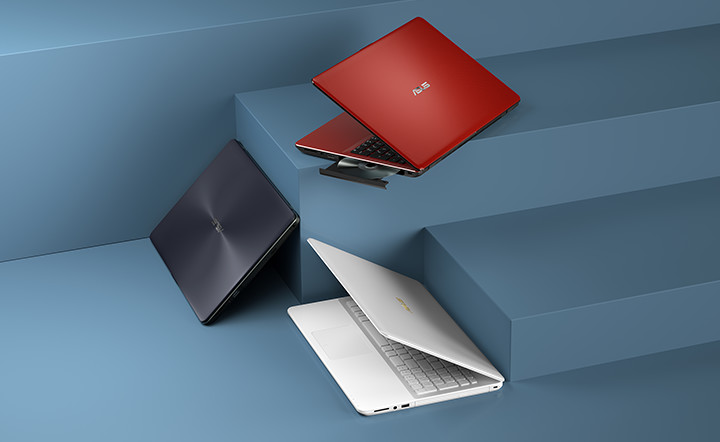 ASUS VivoBook 15 is the perfect combination of beauty and performance. Impulsado por un procesador Intel® Core ™ i7 de octava generación con hasta 8GB de RAM y gráficos NVIDIA® GeForce MX130 *. It is the ideal laptop for computing and everyday entertainment.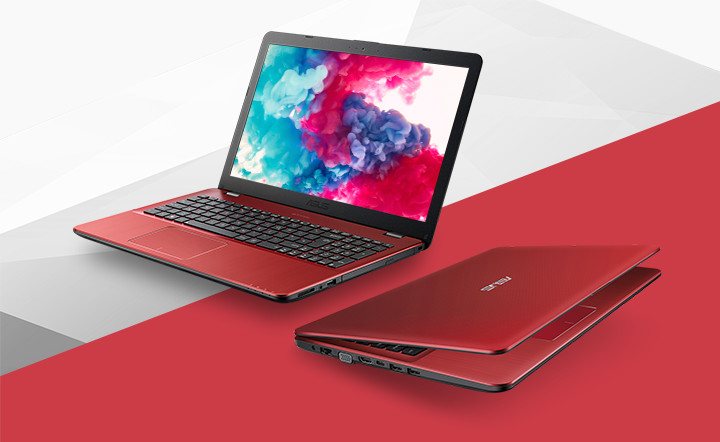 Design
Vivid colors, impressive finish
The stylish ASUS VivoBook 15 is available with a high gloss finish in Gray.
Performance
Amazing performance
The ASUS VivoBook 15 is powered by up to the latest 8th generation Intel Core i7 processor, with up to 8GB of DDR4 RAM and NVIDIA GeForce 130MX graphics for sharp images and great gaming experiences. And with dual-band 802.11ac Wi-Fi, you will enjoy super fast online performance.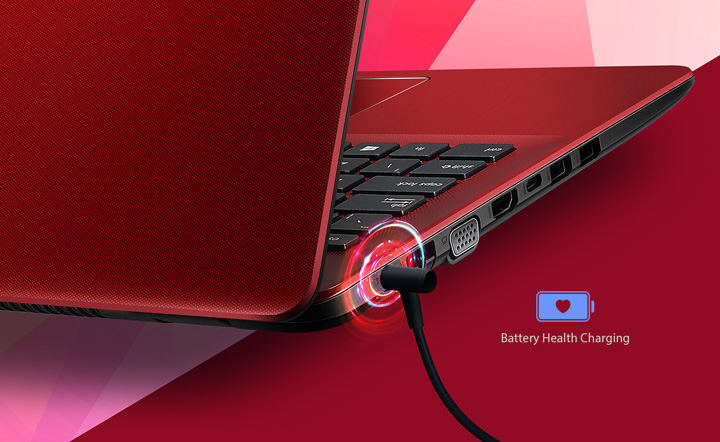 Battery
ASUS technology

Battery Health Charging
Leaving a laptop connected when the battery is fully charged can degrade the battery., which translates into a shorter lifespan. It can also cause battery swelling due to internal gas buildup caused by oxidation., possibly deforming or damaging the laptop. ASUS Battery Health Charging technology allows you to configure the state of charge by 60%, 80% The 100%, prolonging battery life and reducing the possibility of battery swelling.
Faster charging and longer battery life
The ASUS VivoBook 15 features a lithium polymer battery that has 3 times the lifespan of standard lithium ion batteries. With ASUS fast charge technology, a low battery can be charged by 60 percent in just 49 minutes.
Connectivity
Complete connectivity,
including USB Type-C™
A USB port 3.1 with a reversible USB Type-C connector ™ makes connecting devices quick and easy. USB 3.1 provides data transfer speeds as fast as 5 Gbps, until 10 times faster than USB connections 2.0! You can transfer photos, large music and video files in a fraction of the time: transferring a movie with a file size of 2 GB takes less than two seconds. The ASUS VivoBook 15 also has HDMI and VGA ports, as well as an SD card reader / SDHC / SDXC 3 in 1 for seamless compatibility with a wide range of peripherals, screens and projectors.

Image
Enjoy a world of color with ASUS Splendid technology
ASUS Splendid visual optimization technology provides the best visual effects for any type of content. Features four display modes that can be accessed with a single click. Normal mode is ideal for daily tasks; Vivid mode optimizes contrast to deliver stunning photos and videos; Eye Care mode reduces blue light levels to ease eye strain; and Manual mode allows custom color adjustments.